Financial services branding agency
FINANCIAL SECTOR branding
Our financial services branding agency create branding strategies for tax and accounting companies, investment companies, and insurance companies, that impress prospects & attract attention.
Need a FINANCIAL SECTOR branding team?
You're in the right place
We drive growth for companies through high-quality FINANCIAL SERVICES branding & design.
From brand strategy, identity & logo design our financial branding services enables your financial business to connect with & create experiences for your target audience and build an effective financial brand. We're a financial branding agency in Leeds that combines our branding knowledge with experience in working with financial companies and brands.
Our creative consultants for financial services brands deliver digital experiences for their consumers through the use of technology to make every experience customers have with your business meaningful. Our creative experts do this from our agency in Leeds by helping financial service clients with the following partners & platforms: 
Financial services branding services involve creating a distinct and trustworthy brand identity for businesses operating in the financial industry. This includes banks, investment firms, insurance companies, fintech startups, financial advisors, and other related entities. The aim of financial services branding is to establish credibility, build customer trust, differentiate from competitors, and convey expertise in the financial sector.
BRANDING Services For Financial Industry
In the competitive world of financial services, branding can make all the difference. A strong brand can help your financial services company stand out from the crowd, build trust with your customers, and ultimately increase your bottom line.
We work with tax and accounting companies, investment companies, and insurance companies to help them develop brand strategies, identity and logo design our financial services branding experts in Leeds can help you connect with & create experiences for your target audience and build an effective brand. We do this by following our tried and tested process:
With so many businesses competing for attention online, it's essential to develop a brand that stands out and captures the attention of your target audience. If you are looking to create a new brand, contact our brand creation agency today & find out how we can create a winning brand.
We are a brand identity agency in Leeds that directs businesses in creating high-quality Brand Identities that position their brand for success.
Always grounded in data, and expressed in style, our branding consultants lead businesses in creating brand strategies that position your business or organisation for success.
We believe in building strong partnerships with financial services company clients. We listen attentively to your goals, aspirations, and preferences, involving you in the branding process every step of the way. Your input is invaluable, and we strive to deliver branding solutions that align perfectly with your vision.
Design Services For Financial Industry
Our Financial services design services are used to bring together the right mix of content for tax and accounting companies, investment companies, and insurance companies.
We're a logo design agency in Leeds with vast experience in logo design. Our logo design service takes you from start to finish & helps you connect with & create connections for your target audience.
Our photographers in Leeds have years of experience delivering high quality photos for use on financial services company websites, advertising & media platforms.
We work with growth focused financial advisors to design & build elegant & responsive websites to engage audiences online.
We work with marketing managers and business owners to provide them with a bespoke creative treatment for their social profiles
Bringing BRANDING activities & DESIGN processes together
financial services company branding
Branding is an essential aspect of any successful financial services company.  We offer financial services company branding services through utilizing a unique set of methodologies, models, research, and tools so that our financial services company branding agency in Leeds can help roll out your new modern business branding across all your website and social media platforms. 
Our branding experts in Leeds begin working with financial services company marketing teams with a discovery session that allows us to understand your business. This way we can create the right brand that resonates with your target audience.
By developing a clear brand message, creating a strong visual identity, building a reputation for quality, using social media, getting involved in the local community, and developing a content marketing strategy, you can establish a strong brand that sets you apart from your competitors and helps you grow your business.
The final phase is delivering the new brand to you. We will also provide your startup with brand guidelines outlining how the financial services brand should be applied going forward.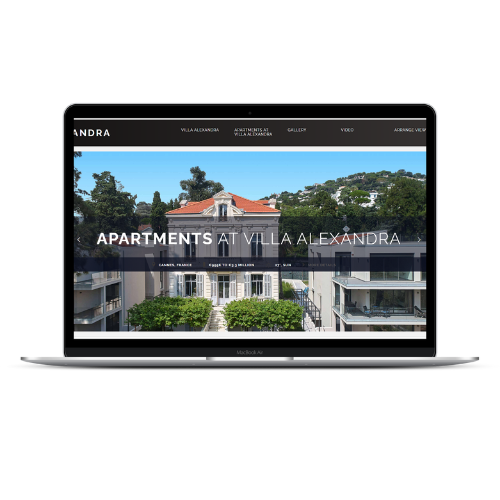 We BUILD brands & CREATE CONTENT
Our financial services design agency creates visually appealing and memorable videos. Check out our range of design marketing case studies for a mix of originality, creativity, and a keen eye for aesthetics from our videographers when producing video content for brands. 
Creating experiences for audiences
Our financial services branding & design agency help financial services brands tailor communications through a range of professional photography styles that create consistency in content and elevate experiences.
Get in touch
Our agency works alongside a wide range of businesses in the financial sector & have many years of experience in working with financial organisations to solve their branding problems.