Annual report design company
Annual Report Design Services
We have years of experience in annual report designs that impress with
stand-out branding & creative layouts.
NEED annual report graphic design SERVICES?
You're in the right place
We drive business growth for companies through high-quality
annual report graphic design

.
Annual report design plays a crucial role in conveying a company's message effectively. A well-designed annual report can capture the attention of stakeholders and investors and convey the company's message in a clear and concise manner. The design of an annual report should reflect the company's brand and values while presenting financial information in an easy-to-understand format. The design should be visually appealing and engaging, making it easier for stakeholders to read and understand the information presented. We do this by following our tried and tested process:
Our talented designers create visually stunning brand identities that capture the essence of your company. From logos and color palettes to typography and visual elements, we ensure that our branding services for companies improve every aspect of your brand visually communicates your professionalism, quality, and unique selling points.
Here's how the property developer of Villa Alexandra, an exclusive real estate development in Cannes, France. The client instructed our creative agency for industry to develop a website, and market the property to generate demand.
Our creative agency has years of experience in creative logo design & branding elements for new and existing brands. Here's some work our agency in Leeds did on the new restaurant concept: Wazwan.
Our branding services for companies develop clear and compelling messaging that speaks directly to your target audience. Through well-crafted taglines, brand narratives, and key messaging points, we communicate the value and benefits of working with your company. We do this from our agency in Leeds by helping clients promote their business via the following partners & platforms: 
We believe in building strong partnerships with company clients. We listen attentively to your goals, aspirations, and preferences, involving you in the branding process every step of the way. Your input is invaluable, and we strive to deliver branding solutions that align perfectly with your vision.
Annual Report Design Services
Our creative consultants deliver digital experiences for brands and their consumers through the use of digital graphic design to make every experience customers have with your business meaningful.
Our annual report design agency can help you create a visually appealing and engaging annual report that reflects your company's brand and values while presenting financial information in an easy-to-understand format.
With their expertise and services, our annual report design agency can help you create a report that will impress stakeholders and investors, and showcase your company's achievements, goals, and future plans.
We can create an eye-catching cover page that incorporates the company's branding elements, such as the logo and tagline. The cover will convey a professional and appealing visual impression.
Provide a concise overview of the company, its mission, vision, values, and key business segments. This section helps readers understand the company's core identity and purpose.
Incorporate visually appealing elements, such as charts, graphs, and infographics, to present data and information in a concise and engaging manner. Visuals help readers understand complex information more easily.
Showcase significant achievements and milestones from the past year. This can include successful projects, market expansion, new product launches, partnerships, awards, and recognitions.
Bringing BRANDING activities & DESIGN processes together
creative annual report design
Always grounded in data, and expressed in style, we lead destination brands in creating brand strategies that position their brand for success.
Our annual reeport cration services will ensure you maintain a consistent design theme throughout the report, incorporating your company's branding elements, color palette, and typography. Ensure the report is well-structured, easy to navigate, and visually appealing to capture and retain readers' attention. 
Our branding experts in Leeds begin working with marketing teams with a discovery session that allows us to understand your business. This way we can create the right Annual Report Designs.
We come back with a number of annual report concepts for you too choose from before starting to create an annual report based on your brief and our research findings. 
Our annual report design agency can also help you publish your annual report digitally. This includes creating digital versions of the report that can be accessed online, on mobile devices, or through social media channels.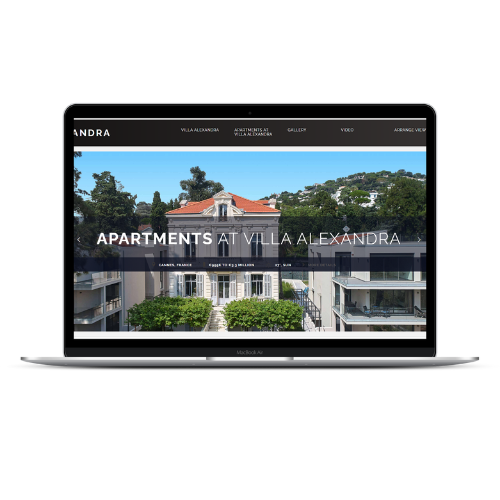 We BUILD brands & CREATE CONTENT
Our annual report design company creates visually appealing and memorable videos. Check out our range of design marketing case studies for a mix of originality, creativity, and a keen eye for aesthetics from our videographers when producing video content for brands. 
Creating experiences for audiences
Our branding & design agency help brands tailor communications through a range of professional photgraphy styles that create consistency in content and elevate experiences.
Get in touch
Speak to us today & find out how our annual report design company in Leeds helps you inspire your audience through a branded mix of video, photography, graphic design, websites and online experiences.