Video Animation Services Leeds
Our brand animation services involve the creation of animated content that is specifically tailored to promote and enhance your brand's identity, message, and storytelling. Our animated content can be highly effective in capturing attention, conveying complex ideas, and engaging audiences.
Need aN animation AGENCY?
You're in the right place
Our video animation agency aim is to provide the best professional animation services that elevate the core values and vision of your business.
Our video animation agency works with you to book a day for our team to come together & plan your animations. Images & videos will be processed using professional editing software to ensure the best edits. We complete your animated video which include your business's full details, logos and any other information you require.
We work with studios, agencies, and brands to deliver Brand animation services which help your brand communicate its message more effectively, differentiate itself from competitors, and create memorable and engaging experiences for its audience.
Here's how the property developer of Villa Alexandra, an exclusive real estate development in Cannes, France. The client instructed our creative agency for construction industry to develop a website, and market the property to generate demand.
Our creative agency has years of experience in creative logo design & branding elements for new and existing brands. Here's some work our agency in Leeds did on the new restaurant concept: Wazwan.
Our animation agency develops clear and compelling animations that speaks directly to your target audience. Through well-crafted taglines, brand narratives, and key messaging points, we communicate the value and benefits of working with your animation agency company. Our animation agency does this from our Offices in Leeds by helping clients promote their business via the following partners & platforms: 
Our animation agency believes in building strong partnerships with animation clients. We listen attentively to your goals, aspirations, and preferences, involving you in the branding process every step of the way. Your input is invaluable, and we strive to deliver branding solutions that align perfectly with your vision.
Our animation services help you convey your brand message in a stylish and eye-catching way so you can grab attention. We do this from our animation studio in Leeds by bringing together movement, text, colour, illustrations, music and voice overs for animation projects which can be used for websites, social media clips, for online advertisements, within product videos, explainer videos and tutorials.
If you're looking to promote your business, then or video animation services are an excellent way to do it. Contact our video animation company today and work with us to create your branded video content that will captivate your audience and help grow your business.
2D Animations & ILLUSTRATIONS
3D Animations &

ILLUSTRATIONS
Our animation agency use the latest technologies to ensure your 3d animations that are top quality & blend of motion capture and traditional hand animation to achieve engaging animations for brands. 
Our animation agency can work with your existing logo and brand guidelines to make your branding come alive through logo animations that are used for social & TV content. 
We lead businesses in developing animations on fonts & Icons to convey your brand's identity via animated movies with voice-overs, sound effects, or music to create dynamic motion design. 
Connect with customers online through Explainer Animations that deliver a clear message, which can be used on your website or online training materials. 
From our animation agency in Leeds helps businesses produce animated 2D, 3D, Stop motion video.
Our video animation company brings together movement, text, colour, illustrations, music and voice overs for animation projects which can be used for websites, social media clips, & online advertisements. 
Our whiteboard animation services help brands tailor communications through unique whiteborad animations graphics that create consistency in content and elevate experiences.
Animated product demonstrations showcase the features, functionality, and benefits of a product or service. Through animation, Our animation studio is able to present a product in a visually captivating and engaging manner.
Animated content is highly shareable and can be used to create engaging posts for social media platforms. Our animation studio create animated GIFs, short videos, and motion graphics that capture attention and encourage audience interaction.
Bringing BRANDING activities & DESIGN processes together
In a digital world, where you often have seconds to tell your story, quality animated video production content is more important than ever. Video animations are an effective way to keep viewers interested and engaged with your content. They are visually appealing and use animation to convey complex ideas and concepts in an easy-to-understand format.  . 
We're a data-focused video animation agency helping brands bring together content in a purposeful and meaningful way.
Our video animation services enable business owners the flexibility they need to create the right mix of customer centric content to create their new brand and effectively advertise the new brand.
Our video animation experts are dedicated to delivering branding & marketing strategies that connect clients with customers.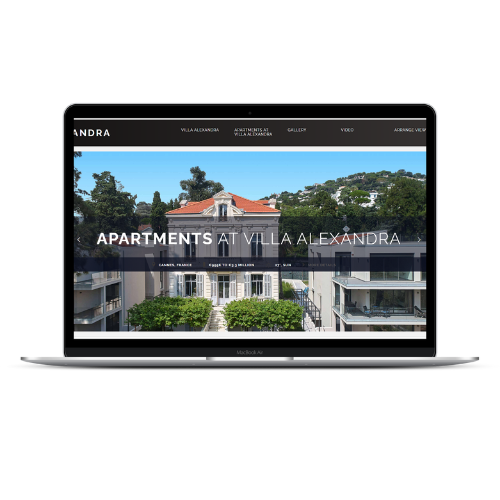 Our animation studio delivers purely digital animation services for global, multinational, & regional brands with the emphasis on: openness, performance, and style. Our animation agency is results-focused & take care to ensure that our content not only improves brand awareness, but positively affects performance KPIs.
Creating experiences for audiences
The team at our animation studio in Leeds are not just experts at creating propositions, messages and visuals to help you connect with customers. Our animation studio also offer a wide range of branding, design, and advertising services to help brands grow. 
Get in touch
Contact our video animation company for expertly delivered video animation services help you create higher levels of engagement through an overall brand animations that transcends logos, colour palettes, images, and videos.