Healthcare Branding Agency
Healthcare Branding Services
Since 2015, our healthcare branding agency has carried out branding services for healthcare brands. So we know exactly what it takes for businesses, like doctors, dentists, physios & chiropractors, to thrive online.
looking for healthcare branding Support?
You're in the right place
Our HEALTHCARE branding agency aim is to provide the best professional branding services that elevate the core values and vision of your HEALTHCARE business.
Healthcare branding experts
From brand strategy, identity and logo design our healthcare branding services enable you to connect with & create experiences for your target audience. We do this by following our tried and tested process:
We're a data-focused healthcare branding agency helping brands bring together content in a purposeful and meaningful way through best quality healthcare branding strategies.
We come back with a number of brand concepts for you too choose from before starting to create a healthcare brand based on your brief and our research findings.
The final phase is delivering the new brand to you. We will also provide your healthcare business with brand guidelines outlining how the brand should be applied going forward. 
Our healthcare branding services are used to bring together the right mix of content for doctors, dentists, physios and chiropractors.
Professional healthcare branding support services so you can build an effective brand with a significant edge in today's market.
Our team of branding experts understands the unique challenges and opportunities in the healthcare industry, and we're here to help you stand out from the crowd with healthcare branding strategies. Our healthcare branding specialists create, develop and refresh branding. We bring together logos, websites, messaging and social media campaign to design and build your brand.
Our videographers in Leeds help you get the perfect mix healthcare video content for doctors, dentists, physios and chiropractors. Our expert team of videographers and storytellers specialises in creating captivating videos that educate, inspire, and connect.
Whether you need a powerful patient testimonial that tugs at the heartstrings, an animated explainer video that simplifies complex medical concepts, or a behind-the-scenes look at your state-of-the-art facilities, we've got you covered. We'll work closely with you to understand your unique message and craft a compelling visual narrative that resonates with your target audience.
Our photographers in Leeds have years of experience delivering high quality healthcare photos. Whether it's documenting the genuine smiles of your caring staff, showcasing the advanced technology at your fingertips, or capturing the moments of triumph and resilience in patient journeys, we have an eye for creating impactful visuals.
Let our photography unlock the power of your healthcare brand, building trust, and connection with your audience. From website galleries to marketing materials, let us illuminate your story with every click of the shutter. 
From intuitive navigation and responsive layouts to captivating visuals and compelling content, we create a seamless online experience that reflects the essence of your healthcare services. Whether you need an interactive appointment booking system, an informative resource center, or a dynamic platform to showcase your expertise, we'll work with you to design & build elegant & responsive websites to engage healthcare audiences online.
From stunning logos and brand identities to eye-catching marketing materials and infographics, we bring your healthcare brand to life with creativity and precision. Our designs are strategically crafted to engage your target audience, enhance credibility, and inspire trust.
We work with healthcare brands to provide their marketing teams with bespoke social media creative. From creating compelling content that educates and inspires to managing campaigns that spark engagement and foster trust, we've got you covered. Our team stays up-to-date with the latest trends and best practices to ensure your brand stands out in the crowded social sphere.
Here's how the property developer of Villa Alexandra, an exclusive real estate development in Cannes, France. The client instructed us to develop a website, and market the property to generate demand.
Our branding identity ideas were formed into a series of concepts for a new restaurant brand, from which a direct-to-market route was chosen.
Our creative consultants for healthcare companies deliver digital experiences for healthcare brands and their consumers through the use of technology to make every experience customers have with your business meaningful. Our creative experts do this from our agency in Leeds by helping healthcare clients with the following partners & platforms:
Bringing BRANDING activities & DESIGN processes together.
healthcare branding strategies
Always grounded in data, and expressed in style, we lead healthcare brands in creating healthcare brand strategies that position doctors, dentists, physios and chiropractors brands for success.
We're a data-focused healthcare branding agency helping brands bring together content in a purposeful and meaningful way.
Our healthcare branding services enable business owners the flexibility they need to create the right mix of customer-centric content.
Our branding experts are dedicated to delivering branding & marketing strategies that connect clients with customers.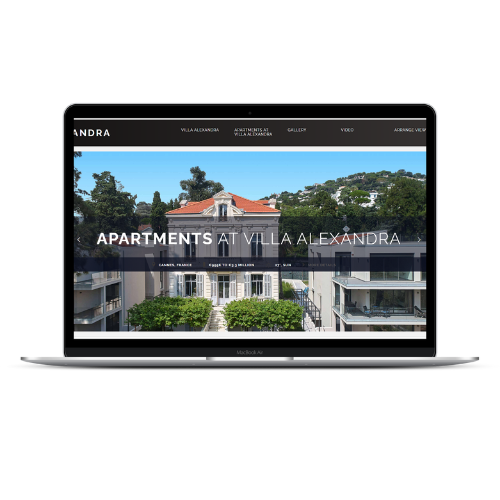 We BUILD brands & CREATE CONTENT
We deliver purely digital design services for global, multinational, & regional brands with the emphasis on: openness, performance, and style. We are results-focused & take care to ensure that our content not only improves brand awareness, but positively affects performance KPIs.
Creating experiences for audiences
Our healthcare branding consultants are not just experts at creating propositions, messages and visuals to help you connect with customers. We also offer a wide range of branding, design, and advertising services to help healthcare brands grow.
Let's talk branding
Are you a doctor, dentist, physio or chiropractor looking for branding services? If so, speak to to our branding consultants today & find out how our team in Leeds helps you inspire your prospects through a branded mix of video, photography, graphic design, websites, and online experiences.