GRAPHIC DESIGN AGENCY LEEDS
We're a graphic design company based in Leeds. Our graphic designers make your brand come alive through engaging, immersive experiences.
Are you looking for SUPPORT WITH graphic DESIGN?
You're in the right place
Our graphic design company designs engaging graphics & help bring content together in a meaningful way. We specialise in bold, vibrant and playful motion graphic design, which communicates a strong message in an engaging way. 
To find out more about how our graphic design service can benefit your brand then contact our graphic designers in Leeds who can work with you to inspire your audience online through a combination of graphic design, website design and creative experiences.
Graphic design agency Leeds
Our agency aim is to to provide top-quality graphic design services and speedy delivery to our clients. With years of experience and a team of skilled professionals, we are confident in our ability to meet the needs of our clients and exceed their expectations. 
OUR GRAPHIC DESIGNERS IN LEEDS MAKE YOUR BRAND COME ALIVE THROUGH ENGAGING AND IMMERSIVE EXPERIENCES. WE DO THIS FROM OUR GRAPHIC DESIGN AGENCY IN LEEDS BY BRINGING TOGETHER MOVEMENT, TEXT, COLOUR & ILLUSTRATIONS WHICH CAN BE USED FOR WEBSITES, SOCIAL MEDIA CLIPS, FOR ONLINE ADVERTISEMENTS.
Our graphic design studio has years of experience in Photoshop designs that impress with stand-out branding & creativity.
As a leading motion graphics agency, we specialize in creating visually stunning and engaging animations that elevate your brand and captivate your audience.
Posting high quality, branded content over social media is a great way to connect and convert customers.
Our graphic design agency in Leeds begin working with marketing teams with a discovery session that allows us to understand your business. This way we can create the right Vector designs.
Our graphic design studio designs graphics for online books and magazines. We judge a book by its cover, after all.
We design beautiful working documents to be used on a day-to-day basis, covering: email, social media, documents & presentations.
We offer a wide range of infographic designs to suit your unique needs and brand identity. Whether you prefer sleek and modern designs, playful and vibrant infographic designs, or something entirely unique, our infographic design agency has the expertise to bring your vision to reality. Our infographic design agency has years of experience in Infographic designs that impress with stand-out branding & creativity. 
Our team of talented designers and animators are masters in the art of creating custom-made graphics for websites that can be static or animated.. We combine technical expertise with a passion for storytelling to create graphics that truly stand out. From concept development to execution, we bring your vision to life with a touch of creativity and innovation. 
We understand the power of storytelling in capturing the attention of your audience. Our email graphics agency excels in crafting email narratives that resonate with your target market. We combine striking email visuals, seamless transitions, and captivating motion to convey your emails in a way that leaves a lasting impact.
From brand strategy, identity and logo design our annual report design services enable you to connect with & create experiences for your audience.  
Designing & delivering creative assets to support a marketing campaign via our graphic design services for online banner ads, social media ads, and more.
Our graphic design studio offers graphic design services for customers designing online portals and software applications.
Here's how the property developer of Villa Alexandra, an exclusive real estate development in Cannes, France. The client instructed us to develop a website, and market the property to generate demand.
Our custom logo designers have years of experience in creative logo design for new and existing brands. Here's some work we did on the new restaurant concept: Wazwan.
Our digital content agency delivers digital experiences for brands and their consumers through the use of technology to make every experience customers have with your business meaningful. We do this from our agency in Leeds by helping clients with the following partners & platforms: 
Bringing BRANDING activities & DESIGN processes together.
We're a graphic design company based in Leeds. Our graphic designers make your brand come alive through engaging Graphic Designs.We believe in working closely with our clients throughout the design process to ensure that their vision is realized. We value our clients' feedback and incorporate it into our designs to create a final product that exceeds their expectations.
We're a data-focused graphic design agency helping brands bring together content in a purposeful and meaningful way. We'll take time to understand what you want to achieve from your graphic design project whilst also agreeing on an overall graphic design so you'll understand how the final graphics will look and feel.
Our graphic design company is dedicated to creating & delivering graphic design, branding services and marketing strategies that connect clients with customers.
Dedicated to creating & delivering branding & marketing strategies that connect clients with customers. Our graphic design services help brands tailor communications through unique graphics that create consistency in content and elevate experiences.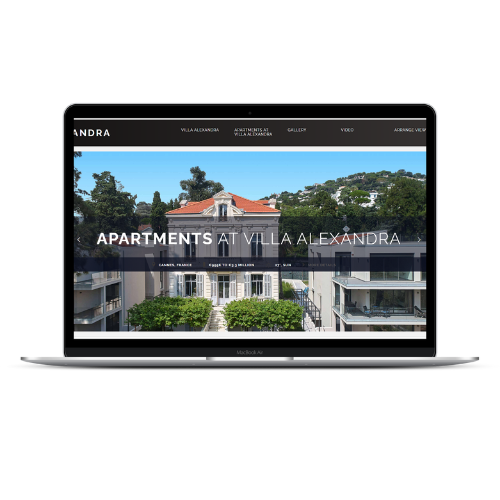 We BUILD brands & CREATE CONTENT
We deliver purely digital design services for global, multinational, & regional brands with the emphasis on: openness, performance, and style. We are results-focused & take care to ensure that our content not only improves brand awareness, but positively affects performance KPIs.
Creating experiences for audiences
At our agency, we believe that quality is the foundation of our success. We strive to provide our clients with the highest quality graphic design services possible. Our team of graphic designers has years of experience in the industry and has worked on a wide range of projects. We have the skills and knowledge necessary to create designs that are not only visually appealing but also effective in achieving the goals of our clients.
Get in touch
In a digital world, where you often have seconds to tell your story, quality graphics are more important than ever. Contact our graphic design agency today & find out more about our online graphic design services.