From our agency in Leeds we offer 2D animation services for businesses, including explainer videos, promotional videos, social media content, and more that helps grab your audience's attention with dynamic 2D animations. Want to find out more? Contact us for more information.
Creating 2D experiences for your target audience
We drive business growth for companies through high-quality 2d animation production services.
With the rise of digital media and the internet, 2D animation has become an essential tool for businesses looking to promote their brand and engage with their audience. Our 2D animation video company offers bespoke creative treatment for 2D animations such as; walkthroughs, architectural animations, character animations & product animations.
Our 2D animation designers take time to understand what you want to achieve from your 2D animation project whilst also agreeing an overall design and storyboard creation. We practice the art of designing 2D animations that are attractive, and work for you and your business. We'll work on delivering 2D animations against pre-agreed deadlines whilst helping you roll out your new animations online,
Our 2d animation studio experts were hired to design a short animated film aimed at teachers, explaining the functionality of the workshops and its value to students, in order to get those teachers to book a session.
Our creative agency has years of experience in creative logo design & branding elements for new and existing brands. Here's some work our agency in Leeds did on the new restaurant concept: Wazwan.
Need to create memorable 2D video content?
As a leading 2D animation agency, we specialize in creating visually stunning and engaging animations that leave a lasting impact on your audience. Our 2D animation services can help you achieve your goals and communicate your message in a way that resonates with your audience.
We believe in building strong partnerships with construction company clients. We listen attentively to your goals, aspirations, and preferences, involving you in the branding process every step of the way. Your input is invaluable, and we strive to deliver branding solutions that align perfectly with your vision.
With the help of skilled animators and graphic designers, businesses can create engaging and effective animations that communicate their message in a simple and memorable way. Whether you are looking to create explainer videos, promotional videos, or social media content, 2D animation services offer a flexible and cost-effective solution that can help you achieve your business goals.
Our 2D animation studio offers a wide range of animation styles to suit your unique requirements. Whether you prefer a traditional hand-drawn look, a sleek vector-based style, or a combination of techniques, we can create animations that match your vision and brand identity. Here is just a selection of services that our 2D animation agency provides for clients like you:
2D architectural animation
We are a specialist branding for construction companies. Our construction company branding experts create, develop and refresh your events branding so that the brand stands online.
Our 2d animation company is dedicated to paying attention to every detail of the characters in your animation, using state of the art techniques like rigging to create a character that's life-like and engaging.
We can create a unique 2D medical animation highlighting internal, muscular, and skeletal features.
We create branded 2D animations that use a blend of motion capture and traditional hand animation to achieve engaging product animations.
Our 2D animation agency uses the latest technologies to ensure your 2D walk-through animation are top quality,
2d animation explainer VIDEOS 
Our efficient workflow and dedicated team enable us to manage projects effectively, ensuring prompt delivery without compromising on quality. You can trust us to meet your deadlines and keep your projects on track.
Bringing BRANDING activities & DESIGN processes together
Contact us today to discuss your 2D animation needs and discover how our exceptional animation quality, creative storytelling, and customized solutions can elevate your projects. Let our 2D animation studio be your trusted partner in bringing your ideas to life and captivating your audience.
Our 2D animation company in Leeds delivers purely digital design services for global, multinational, & regional brands with emphasis on: Data, design advertising. Through the use of simple illustrations, colorful characters, and engaging visuals, 2D animation can communicate information in a way that is easy to understand and remember.
This makes it an ideal tool for businesses looking to explain their products or services in a simple and engaging manner.
Harnessing customer demographics, psychographics, and previous purchase history allow us to create insights-driven 2D animation designs.
By developing a clear brand message, creating a strong visual identity, building a reputation for quality, using social media, getting involved in the local community, and developing a content marketing strategy, you can establish a strong brand that sets you apart from your competitors and helps you grow your business.
Our 2D animation studio deliver digital experiences for brands and their consumers. We do this through the use of technology to make every experience customers have with your business meaningful.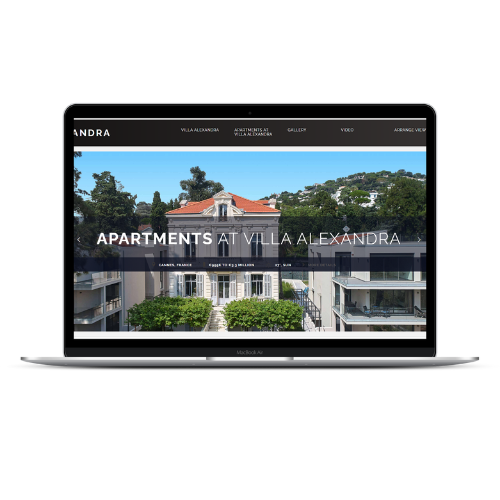 We BUILD brands & CREATE CONTENT
Our case studies highlight the range of styles and techniques that can be used to produce compelling and engaging 2D animations, stop-motion, motion graphics, and more to tell stories, convey complex ideas, and evoke emotional responses in audiences.
Creating experiences for audiences
Our team of skilled animators and designers are masters in the art of animation. We combine technical expertise with a passion for 2d animation production to create animations that capture attention, convey messages effectively, and evoke emotions.
2D Animation
If you're looking for 2D animations productions for your business, it's essential to have a professional design that provides a better first impression that will attract customers.